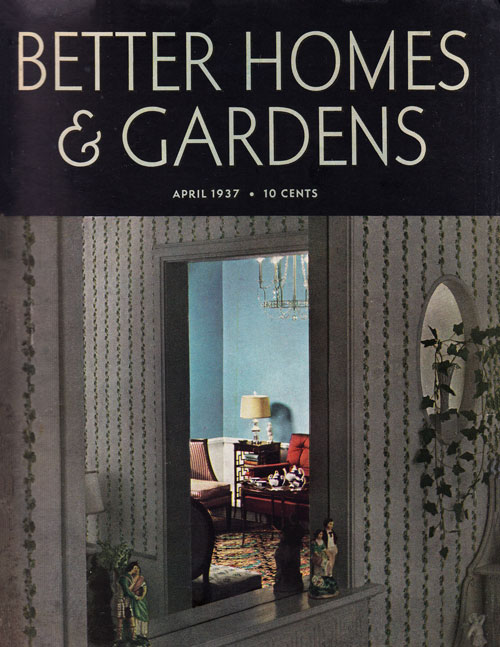 Adventures in Table Settings
Better Homes & Gardens, April 1937 | Adventures in Table Settings
Between 1936 and 1937 Pacific Pottery launched a nationwide advertising campaign featuring Hostessware in marquis women's magazines like Better Homes & Gardens. As an advertiser, Pacific enjoyed the benefit of having their wares featured prominently in articles and editorials. In this two-page spread (pages 38-39), table settings incorporating Pacific Hostessware (plain and decorated) are illustrated for the "Spring Breakfast" and "Spring Luncheon" displays.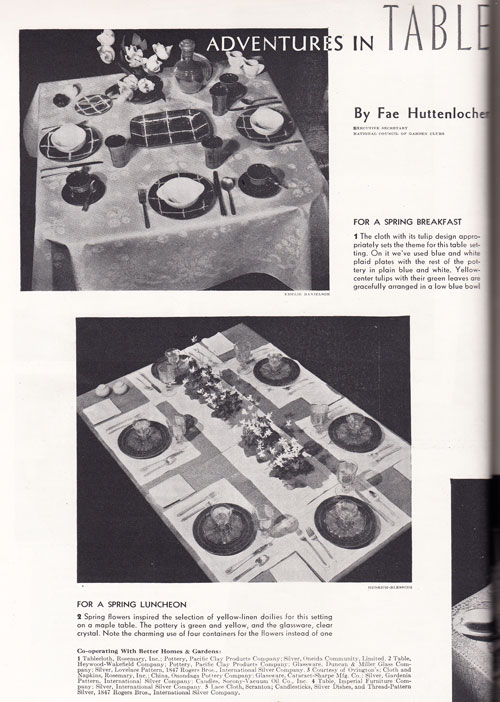 For a Spring Breakfast
"The cloth with its tulip design appropriately sets the theme for this table setting. On it we've used blue and white plaid plates with the rest of the pottery in plain blue and white. Yellow-center tulips with their green leaves are gracefully arranged in a low blue bowl."
For a Spring Luncheon
"Spring flowers inspired the selection of yellow-linen doilies for this setting on a maple table. The pottery is green and yellow, and the glassware, clear crystal. Note the charming use of four containers for the flowers instead of one."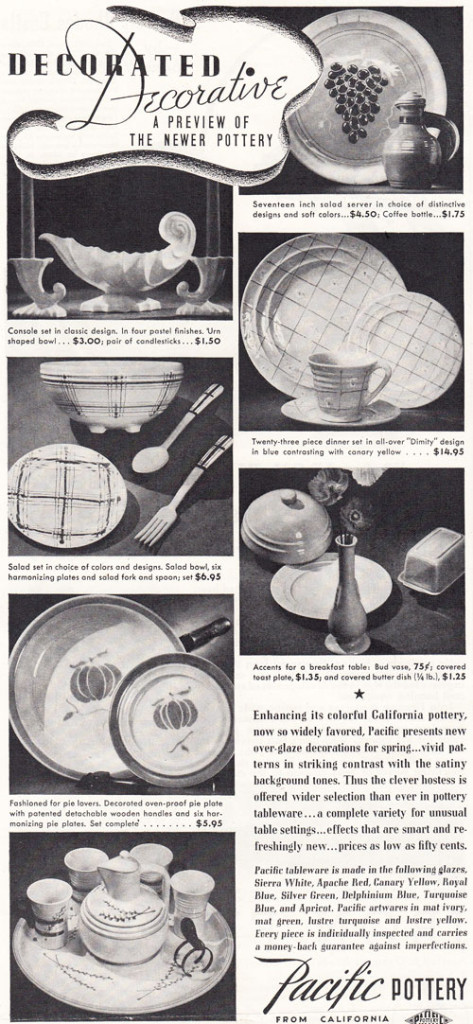 The display items are only mentioned by brand in a footnote at the bottom of the page. Pacific advertises their Decorated ware on page 118 (shown below). The breakfast table image is featured again in an advertisement for Tablecraft Cloths and Napkins by Rosemary on page 152.