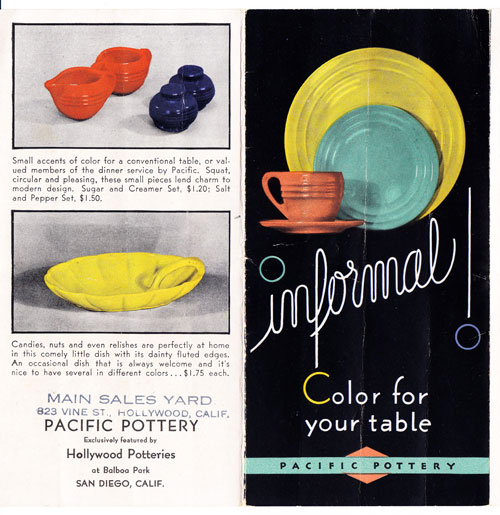 1935-36 San Diego International Expo
Between 1935-36, San Diego held another exposition at the site of the original 1915 Panama-California Exposition in Balboa Park. The purpose of the expo was to stimulate the local economy as well as promote the area as a destination location. The expo ran from 1935 to 1936.
Building 42 (no longer standing) housed the Hollywood Potteries exhibit, featuring wares from Pacific, Metlox, Catalina Island, Bauer and Gladding-McBean potteries. The postcard below showcases a spectacular display of gardenware. If you look closely, there is a table in the middle featuring decorated Pacific chargers.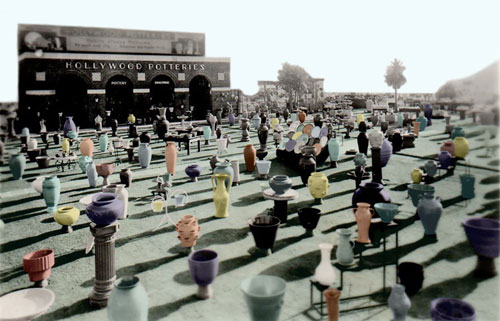 Pacific Pottery also produced a brochure with their wares. In addition to their display, they sold novelty items, including a cowboy hat glazed in Hostessware colors, and their stoneware honey orange, also in Hostessware colors. The hat shows up from time to time in red and sand glazes, and is very rare in other colors. The oranges are also extremely hard to find.
For fun, I reproduced the brochure using my own collection.