D&M Galleon Tile Panel at El Encanto
In 1928, developer Peter Snyder broke ground on Midwick View Estates, a development project in Monterey Park, Los Angeles. As his sales office, he built a beautiful Spanish Revival building and named it "Jardine El Encanto." The property features a cascading waterfall that flows down the hill from the office. Both the interior and exterior are full of California tile. Large D&M Tile 36×48″ Spanish tile panels flank the entrance of the office.
Both the building and waterfall are registered historical sites with the State of California and form part of Cascades Park.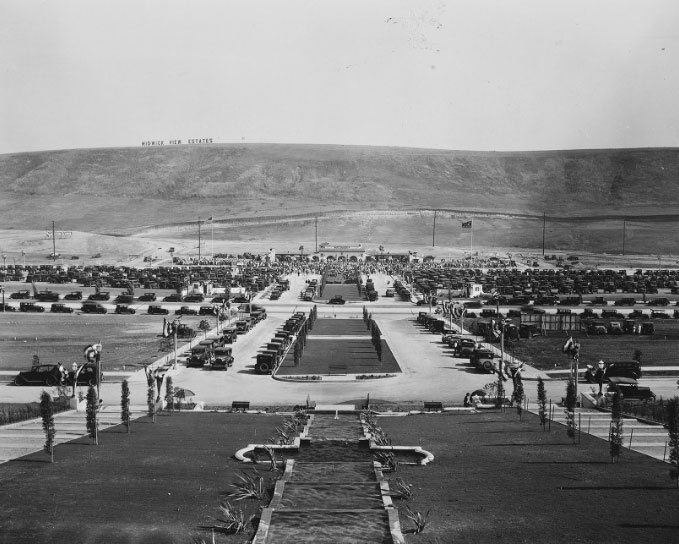 Monterey Park El Encanto 1929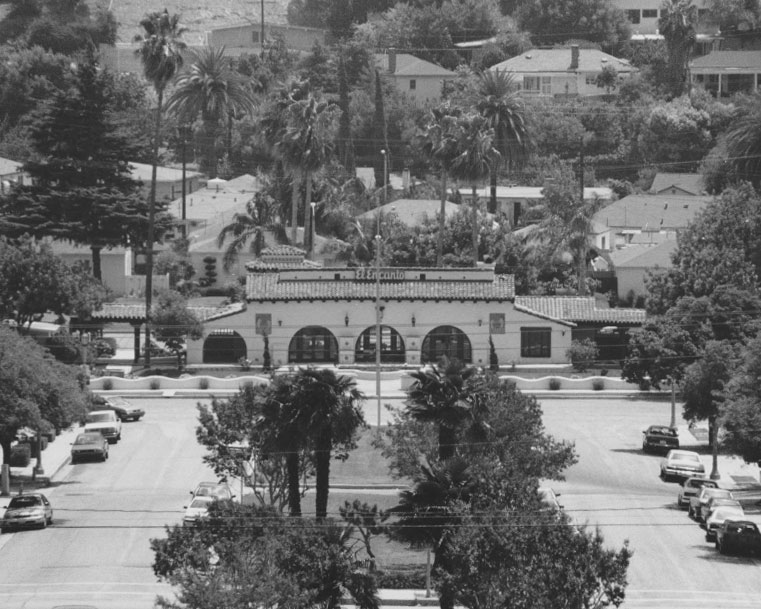 Monterey Park El Encanto Jardin