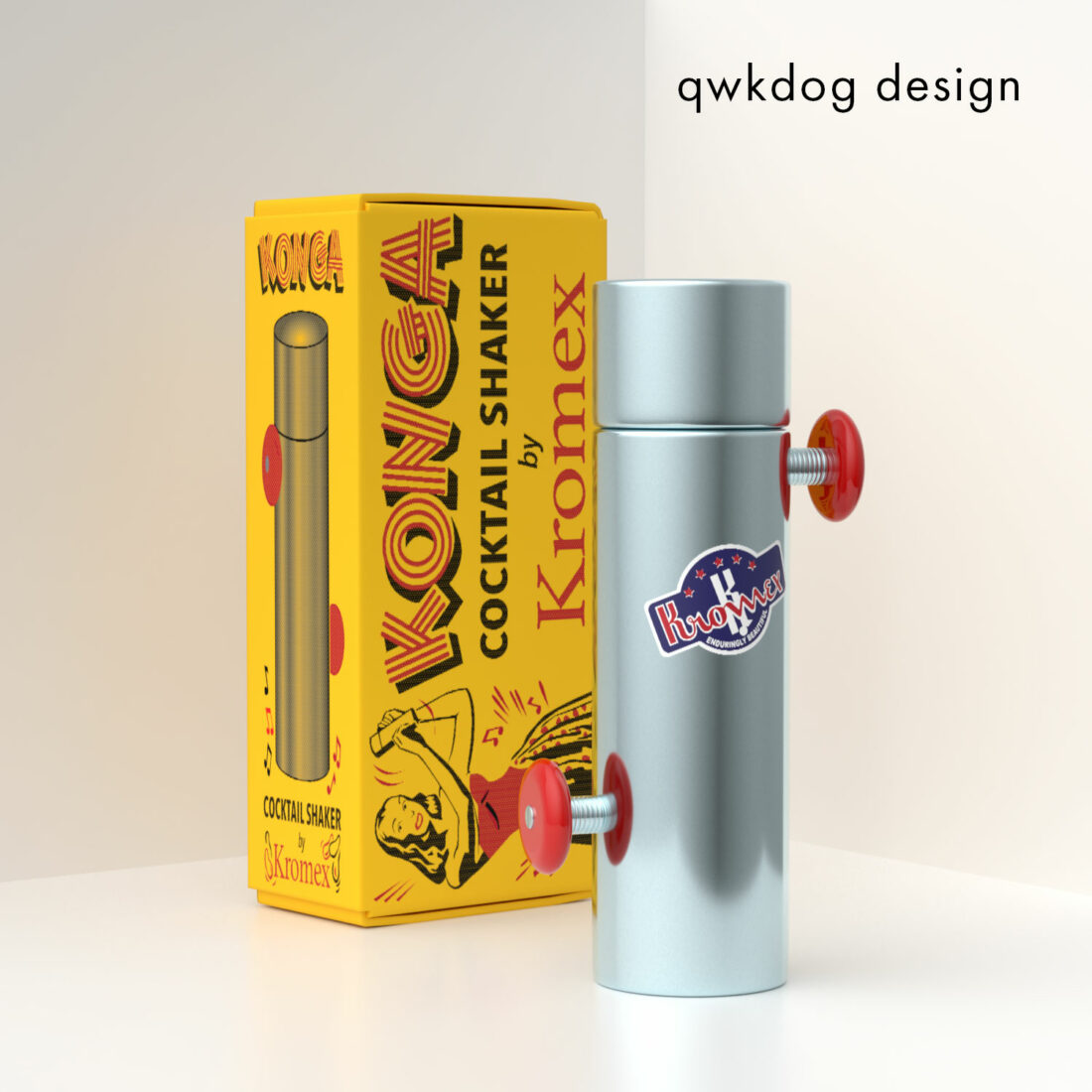 Kromex Konga Shaker
One of my favorite cocktail shakers is the Kromex Konga. This 11″ tall aluminum shaker features two rotating handles (available in either red bakelite or clear lucite) to turn the shaker end over end.
While several sources put this shaker as a 1930s design, I believe it was manufactured in the 1950s. Alcoa Aluminum Company started the Kromex brand in 1957, producing various hostess and kitchenware items.
I have a red Konga in my collection, and I recreated the original packaging and company sticker sometimes found on the shaker using internet sources.
Modeled in Blender, textured in Adobe Substance Painter, and output in Stager.