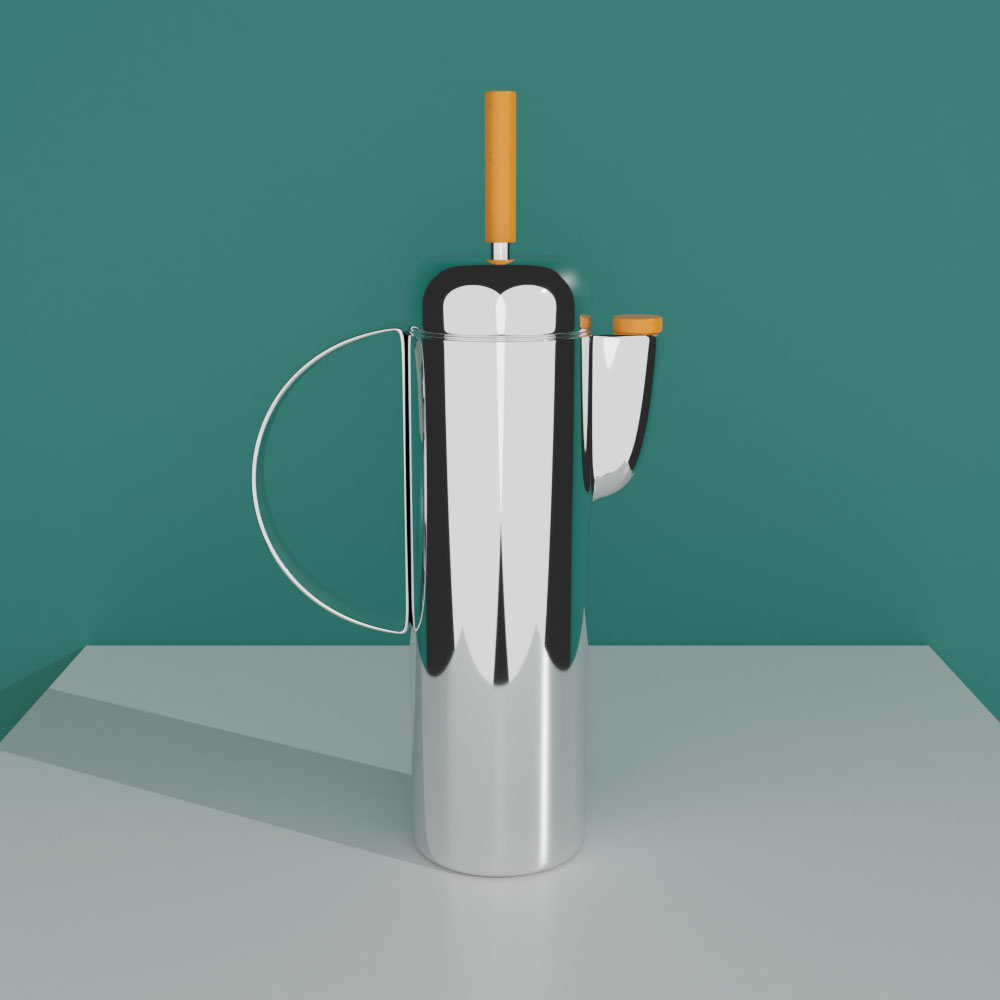 Making Art Deco Barware
I took a break from pottery modeling to create some new shapes. On the path to architectural visualization, I built out a series of art deco barware pieces from found images. The original cart design is 18″ wide by 28; the elegant shaker is the Empire design from Revere Ware; and the drink set is one that shows up fairly frequently (maker unknown) with different color bands around the glasses. Eventually, I'll build up enough pieces to create better composite scenes.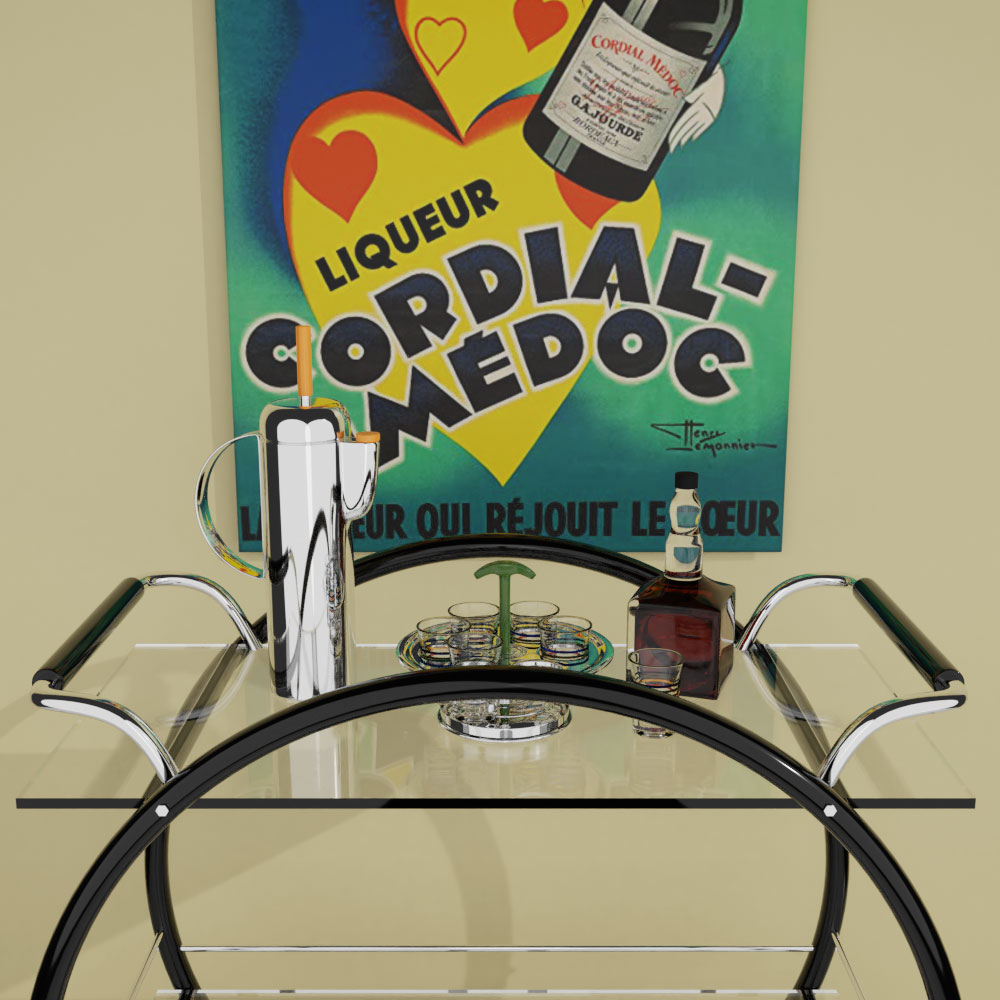 Reimagining Dimestore Deco
In the Vintage Bar Ware collector's book by Stephen Visakay (you can still find his time capsule of a website...