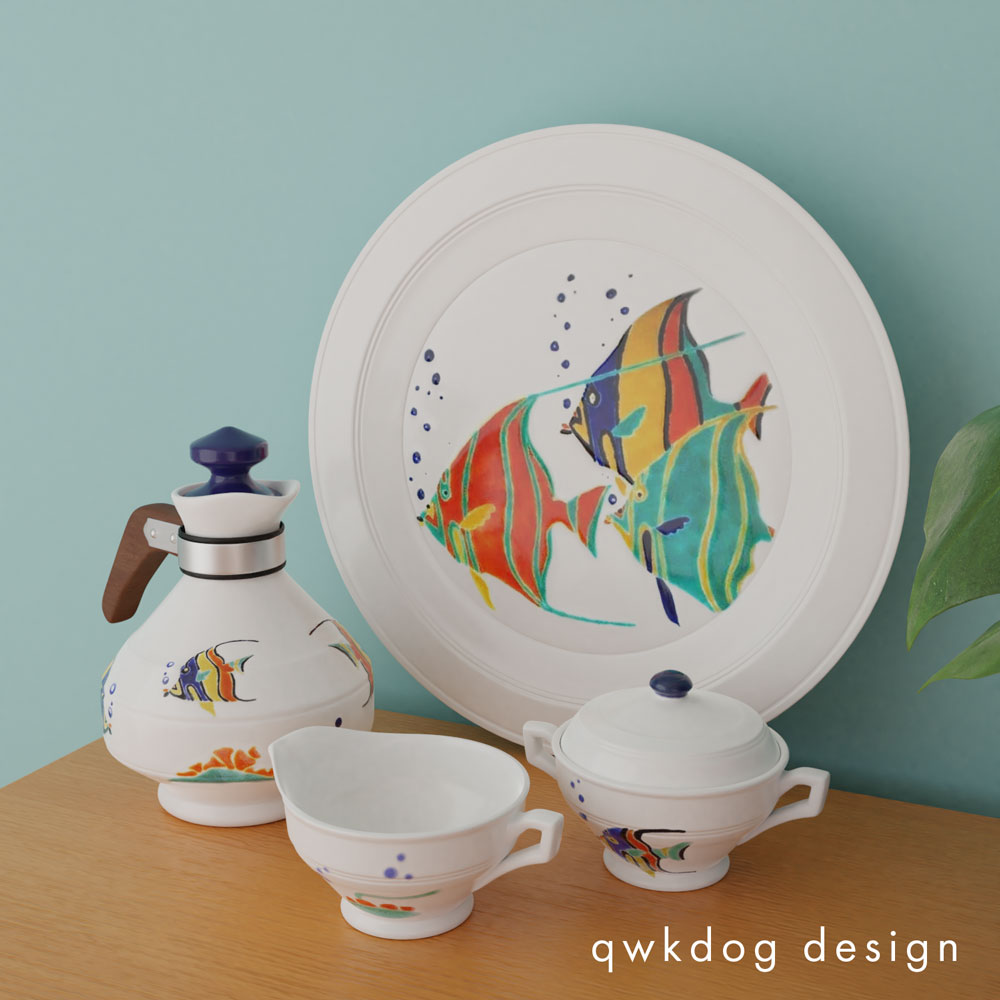 Harry Bird's Tropical Fish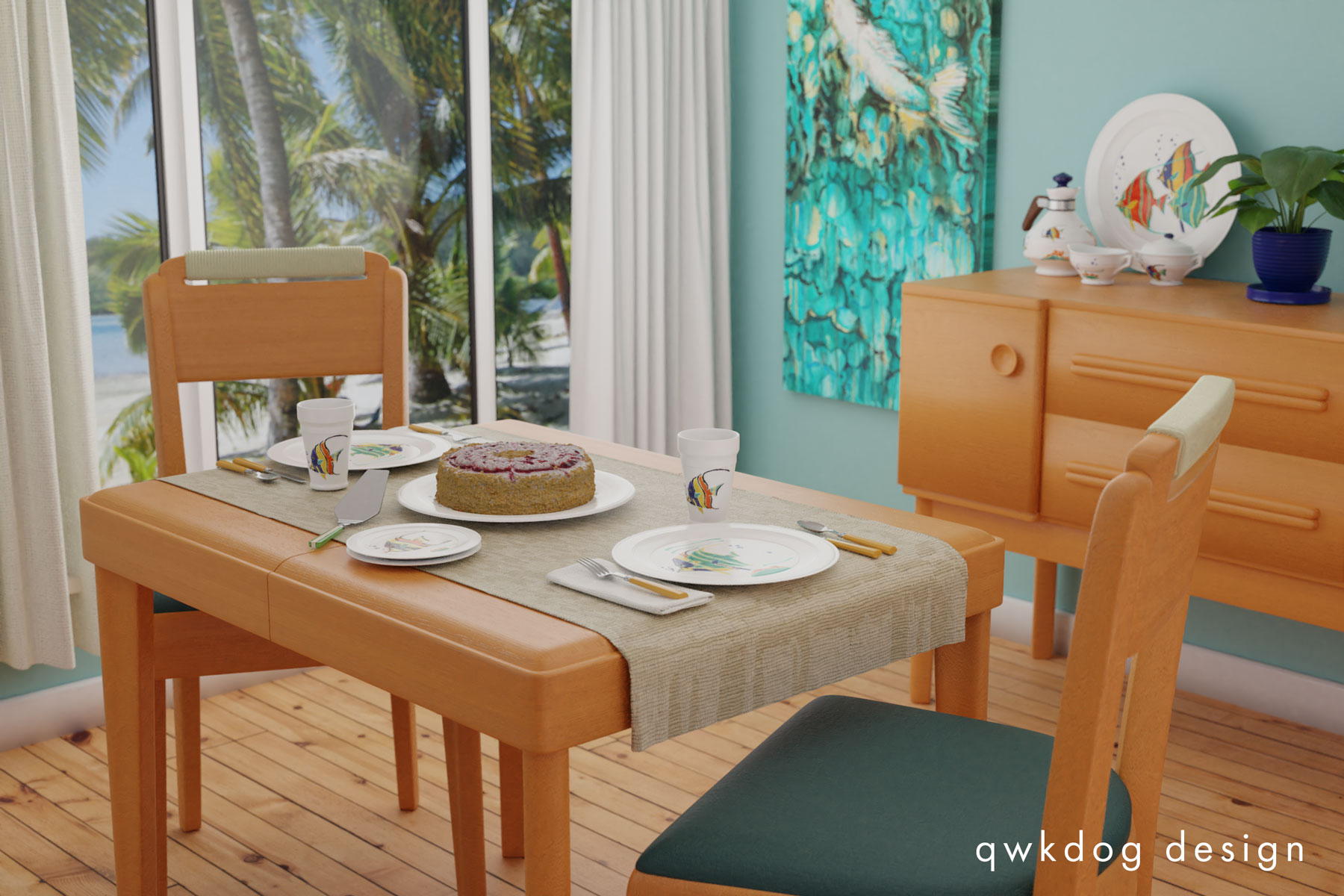 This scene features a setting of Harry Bird's Tropical Fish dinnerware for Vernon Kilns on the Montecito shape. The table in the scene is the Heywood-Wakefield C3361G with C3361 side chairs and C3362 buffet server. Heywood produced this set between 1938-39.
Like all of Harry Bird's in-glazed designs, this collectors' favorite pattern is extremely difficult to find.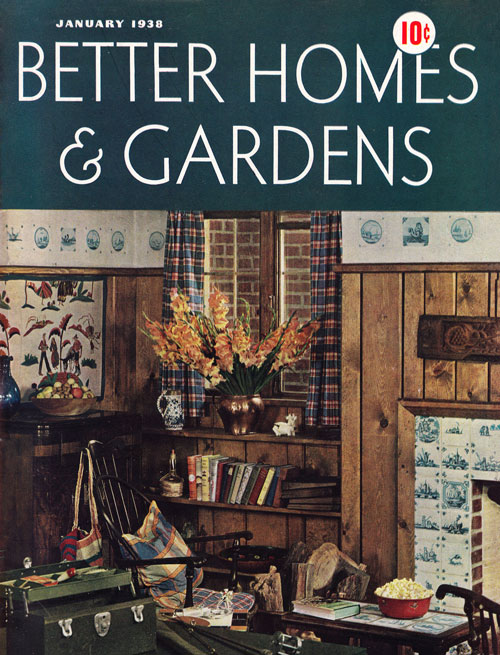 Shelves, Those Smart Space-Savers
The January 1938 edition of Better Homes & Gardens features an article on "Shelves, Those Smart Space-Savers." It's a little…